I've had to take it down,  featherhouse. It started to detach itself from some of the windows so I peeled most of it off. Not everywhere but mostly. Still fascinated by the feeling it gave of being inside an ice cube; the way  those tracing paper windows diffused the light. I sat inside the house and stared at the windows and the paper white feather outlines.
I still haven't taken down all the paper on all the windows. I think I will miss it, that iced-in feeling. But it is spring, officially, and time to clean the spray mount from the glass.
I am tempted to echo my temporary featherhouse on some of the lower panes in each bay window by putting up fake-etch plastic film, with or without feathers. This is instead of rehanging the cotton muslin that did as net curtains before Window Wanderland.
I'm not very good with window decor – our living room curtains are lined dustsheets, another example of my inability to choose a definite pattern, or colour.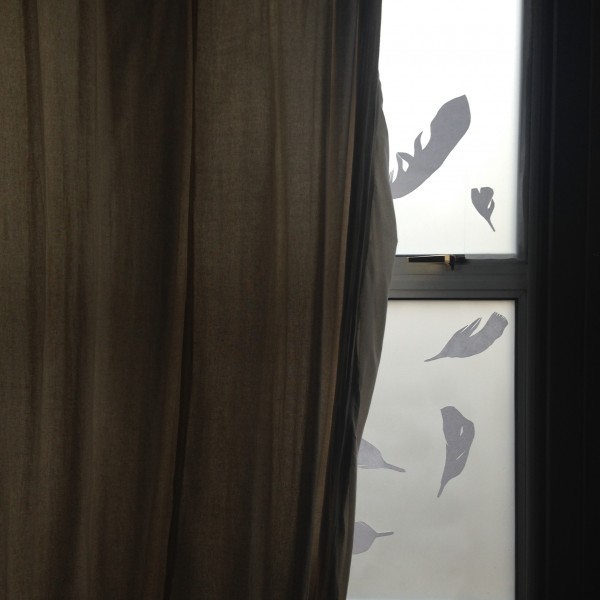 As I took the first of the featherhouse down I enjoyed layering up half a dozen sheets of the tracing paper and using the window as a lightbox. I am thinking about framing all the layers together when I take them down so I can look through and imagine the Russian swan goddesses as they made it snow:
"let feathers fall like snow on the earth below"